Festival 2020
Specials
Nordic Focus at CTM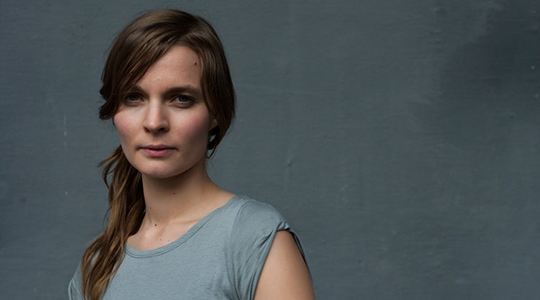 CTM 2020 features a strong presence of Nordic artists, notably through a new thematic listening concert series at silent green's Betonhalle venue.
Betonhalle is a massive industrial space found directly under silent green. Having opened only last year, it has hosted few shows to date. The focused listening sessions at CTM 2020 highlights a number of sonic environments that highlight this year's Liminal theme: Iceland's Emmy-winning composer Hildur Guðnadóttir presents a live performance version of her Emmy award winning soundtrack to Chernobyl together with Chris Watson and Sam Slater, Norway's dark ambient deity Deathprod will present Occulting Disk, his first solo album in 15 years, and Denmark's sonic alchemist Jacob Kirkegaard creates a longform listening session titled Opus Mors, which takes listeners through the various stages of decomposition starting immediately after death.
HAU and Säule welcomes Sweden's Frédéric Gies for Technosomatics / Dance is Ancient. The two part event starts with a daytime workshop at HAU2, where Gies proposes different kind of experience of dance—somewhere other than a somatics/dance class or a dancefloor. At Dance is Ancient, Gies wil be accompanied by seven hours of music by Berghain resident Fiedel. Workshop participants, techno devotees, dancers, and anyone intrigued are welcomed to join Gies in dancing to Fiedel's hypnotic techno soundtrack.
The CTM 2020 programme also highlights two active musicians within Berlin's current club culture with No Shade affiliate Grinderteeth and SHAPE alumnus Charlotte Bendiks.
---
Nordic artists and projects appear thanks to support from the Nordic Culture Fund.
Facts
Related Events
Chernobyl 1
silent green – Betonhalle, Wed 29.01.2020, 20:00
Chernobyl 2
silent green – Betonhalle, Thu 30.01.2020, 20:00