Persistence
CTM Magazine 2019

CTM's annual magazine provides a number of entry points into its theme, courtesy of various music journalists, researchers, theorists, and artists.
For Persistence, this year's magazine addresses the resilience of music communities; practices that push back against colonial legacies in music; the role of sonic cultures amidst tumultuous times; and activism in popular music. The 2019 edition unites a range of voices, practices, and ideas in interrogating, examining, and documenting various perspectives on Persistence. Interviews with and essays by individual artists round out the publication.
The CTM 2019 Magazine costs 9 € and is available in Berlin at Motto. Anyone outside Berlin can order the magazine online via the Motto Online Shop.

Design & layout by Marius Rehmet of Vojd.
---
Persistence – CTM Magazine 2019
Edited by CTM Festival and Jan Rohlf
Published by DISK – Initiative Bild & Ton e.V., 2019
ISBN 978–3–9817928–5–0
104 pages, paperback

---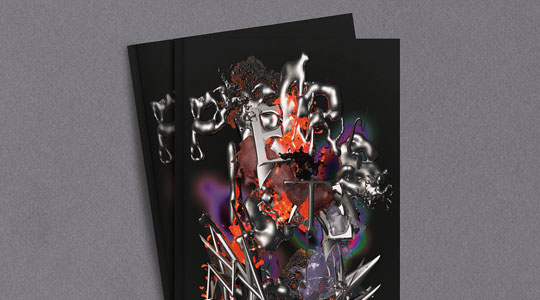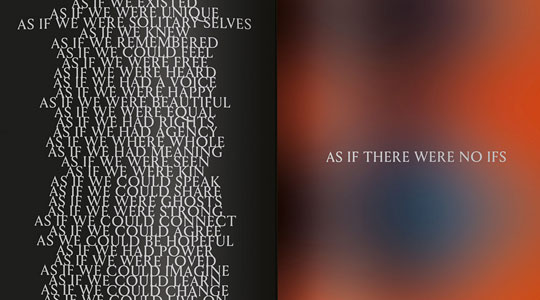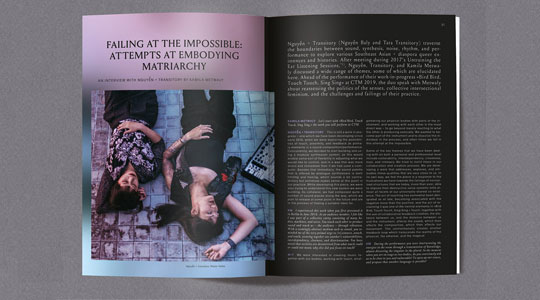 Content
CTM 2019 – Persistence
Introduction
Interdependence
Jon Davies
On Loop and in the Crossfade: Music in the Age of Mass Persistence
Josh Kun
Trans-mitting Black Resistance
Tai Linhares in Conversation with Linn da Quebrada
"All That is Solid Melts Into PR:" On Persistence, Resilience, and Autonomy in Music
Ollie Zhang
All United
IC3PEAK in Conversation with Mariana Berezovska
The Radical Elasticity of Sound
Salomé Voegelin
Failing at the Impossible: Attempts at Embodying Matriarchy
An Interview with Nguyễn + Transitory by Kamila Metwaly
Pop, Politics, and Persistence: Popular Culture Between Delimitation and Activism
Luise Wolf
We Are the Halluci Nation: An Interview with Bear Witness of A Tribe Called Red
Lindsay Nixon
Microtonality and the Struggle for Fretlessness in the Digital Age
Khyam Allami
Arkestrated Rhythmachine Komplexities: Machinic Geisterstunde and Post-Soul Persistencies
ARK
200 bpm Orgasm Club Music
Gabber Modus Operandi in Conversation with Jan Rohlf
Jogja Noise Bombing: The Spirit of Street Noise
Indra Menus & Sean Stellfox
Peeping Through a Frown: A Dérive Through the Punk Continuum
Tim Tetzner
Encounters with Beelzebub's Organs – Quellgeister #3: Bussd
Stefan Fraunberger
Details